| | |
| --- | --- |
| "Birthday Flowers" |   |
| | |
| | |
| --- | --- |
| "Poppies" | |
|   | Write your own message inside. |
| | |
| --- | --- |
| |   |
| | |
| | |
| --- | --- |
| |   |
| | |
Make checks to the order of Beautyberry Books.
SHIPPING = $1 first card, $0.20 each additional card
Mail to:
Beautyberry Books
P.O. Box 7339
Sun City, FL 33586
All art card items presented on this website are copyrighted by Beautyberry Books

"A native flower

in Chile, South America"
"Longleaf Pine"

Card-10 $2.95 ea.

This is a longleaf pine with its new growth tips called candles. My husband says they look like bananas. Oh, well, it's that artistic freedom. Call it a banana tree, if you like. On a longleaf pine, the first spurts of new growth are white compared to the brown of the slash pine. So the white tips kissed by sunshine really do look like yellow candles rather than bananas.
Book Marker #1 $1.95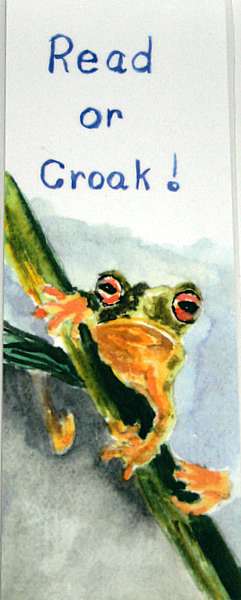 | | |
| --- | --- |
| "Hummingbirds" | |